LICHTSACK®
We always like to build unique lighting products under our trademark INSPIRED BY PEMA for very unique Light & Lifestyle designs from well
known and unknown designers.
With more than 25 years' experience in manufacturing and marketing in this field we celebrate this year the 16th anniversary of Lichtsack LED series with the launch of this new model LICHTSACK SPOT FREE Usb.
All of our INSPIRED BY PEMA designs are manufactured by us and we are also the world-wide-licensee, as well for this well-known Lichtsack ® series designed by the German designer Christofer Born.
In 1982 the first LICHTSACK was born as a Halogen table lamp with MR11 reflector bulb, followed by the Lichtsack SPOT LED, the first LED
design lamp using the CREE LED high power chip. The 3rd model was the SHADE version with a small Energy saving bulb, followed by the
SHADE magic.
More new LICHTSACK FREE models will be launched soon…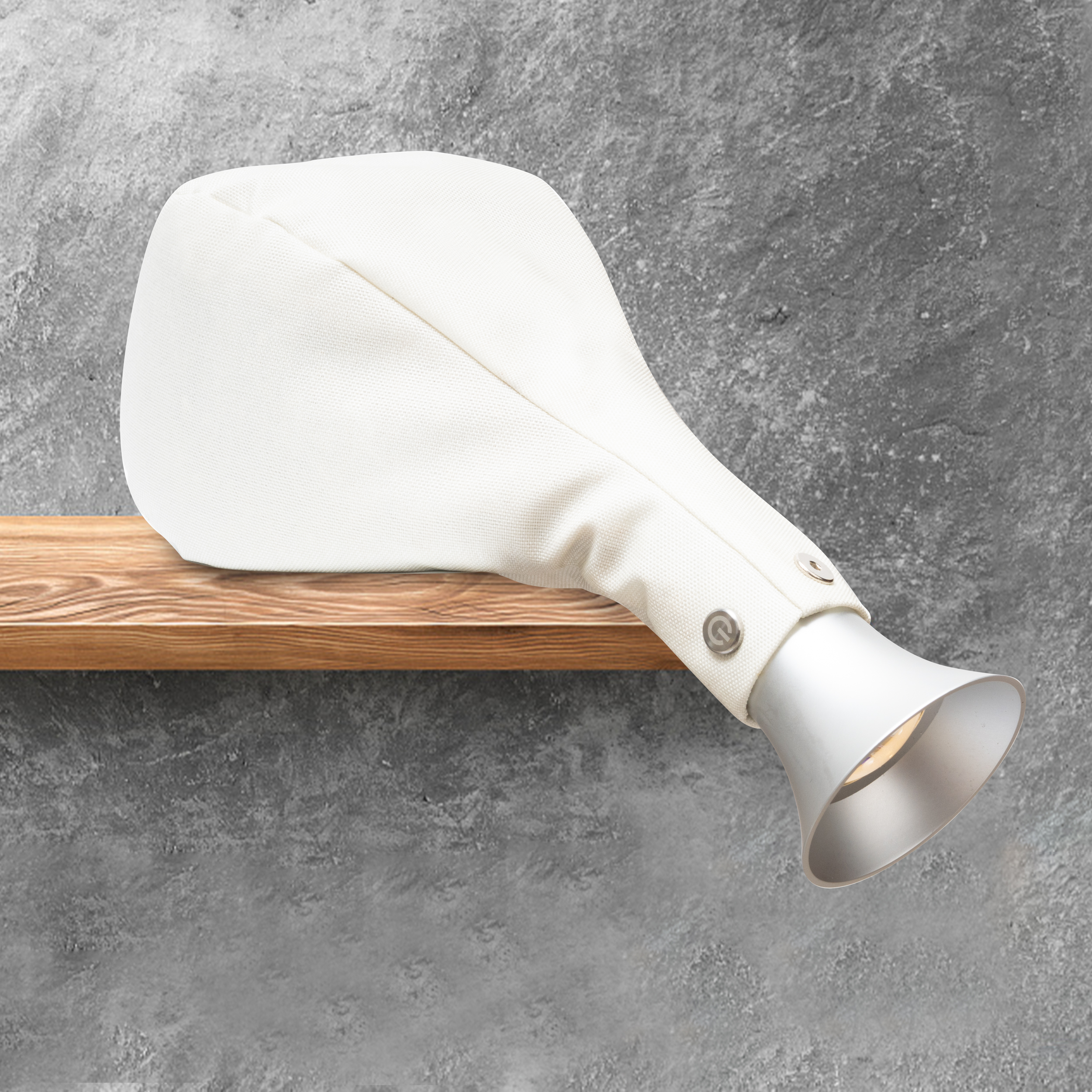 LICHTSACK®
Der Lichtsack ® ist eine Designer-Leuchte, entworfen vom Designer Christofer Born.
1. LICHTSACK HALOGEN
1982 entered the marked with MR11 halogen 20W bulb as state of art in lighting !
2. LICHTSACK LED
2004 first design table lamp with CREE LED Chip 1W and lens system ! Up-grated to 3W in following years !
3. LICHTSACK SHADE
2007 launched with smallest energy saving bulb E14 9W environmental friendly !
4. LICHTSACK SHADE magic
2009 development of previous shade version with mirror faced shade – if illuminated bulb filament appear on the shade !
Christofer Born
After his apprenticeship to a silversmith, Christofer Born has studied fine arts and product design at the Universities of Nuremberg and Vienna. After his studies he worked for well-known companies as a Product Development Engineer (Rational) and as a Product Designer (Niessing). This work experience was followed by a year-long trip to Australia and Thailand, where he lectured at the TAFE of Perth and the University of Sydney.
He also used this trip to extensively pursue rock-climbing, which later led to his second entrepreneurial activity, namely
WATERCLIMBING. In 2005 he founded his own studio, born product ideas, in Nuremberg.
In 2007 he founded WATERCLIMBING.
His design is always committed to and in line with the initial product idea. Many of his concepts and ideas are based on technical inventions. This implies that complete new products are developed and not "just" visual modifications. Christofer Born always keeps in mind the thrill and sense of delight when using these products.
Numerous of his products have received prestigious international design awards.
LICHTSACK products are environmentally compatible designs and manufactured by high end materials to grant a very long life time.
Accelerated engineering efforts allow the easy replacement of key components to fulfill sustainable after sales service. Using recycled
paper based packaging materials underlines our goal to eliminate negative environmental impacts.